🔓 Unlock the full potential of
Twitter
Start growing your audience, business, network andleverage Twitter like a professional.
Schedule and Publish Tweets
Construct Beautiful Threads
Draft Tweets when Inspiration Strikes
Make building in public easier than ever.
Quickly construct engaging tweets documenting your build in public journey with the touch of a button. Utilize the Rich text editor to compose, draft and schedule tweets.
Search for Twitter spaces that interest you and keep an eye out for our upcoming features like analytics, bookmark filtering, tweet inspiration, build in public profile, existing tweet engagement and other multi platform/multi profile support.
Powerful Rich Text Editor
Create, schedule and draft upcoming and future tweets to your audience across multiple profiles from your dashboard
Compose and tweet threads
Search through scheduled/drafted tweets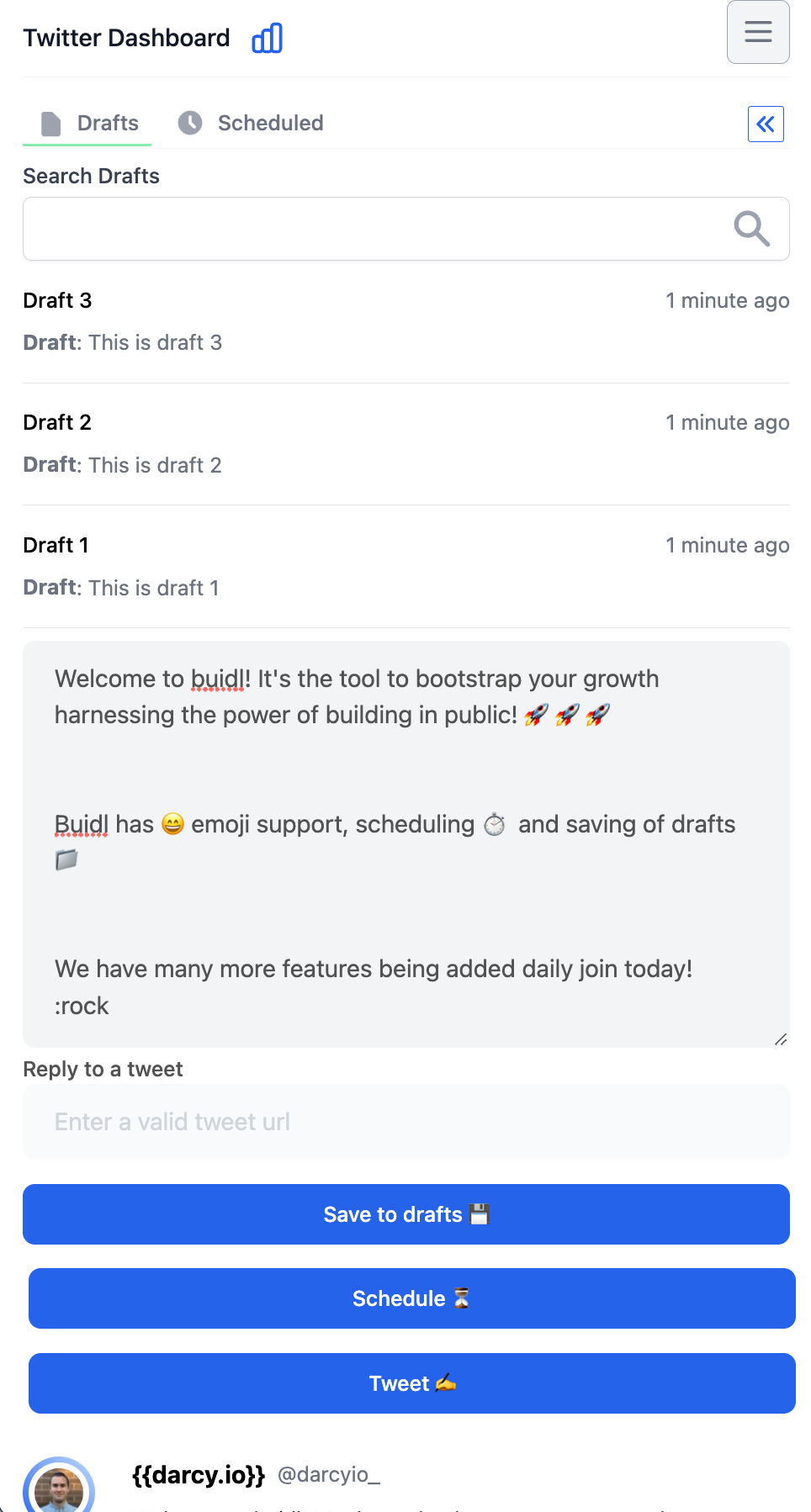 Schedule your Tweets
Visually view your tweet schedule
Manage and view past and upcoming tweets
Rearrange or Edit scheduled tweets
Quick view scheduled tweets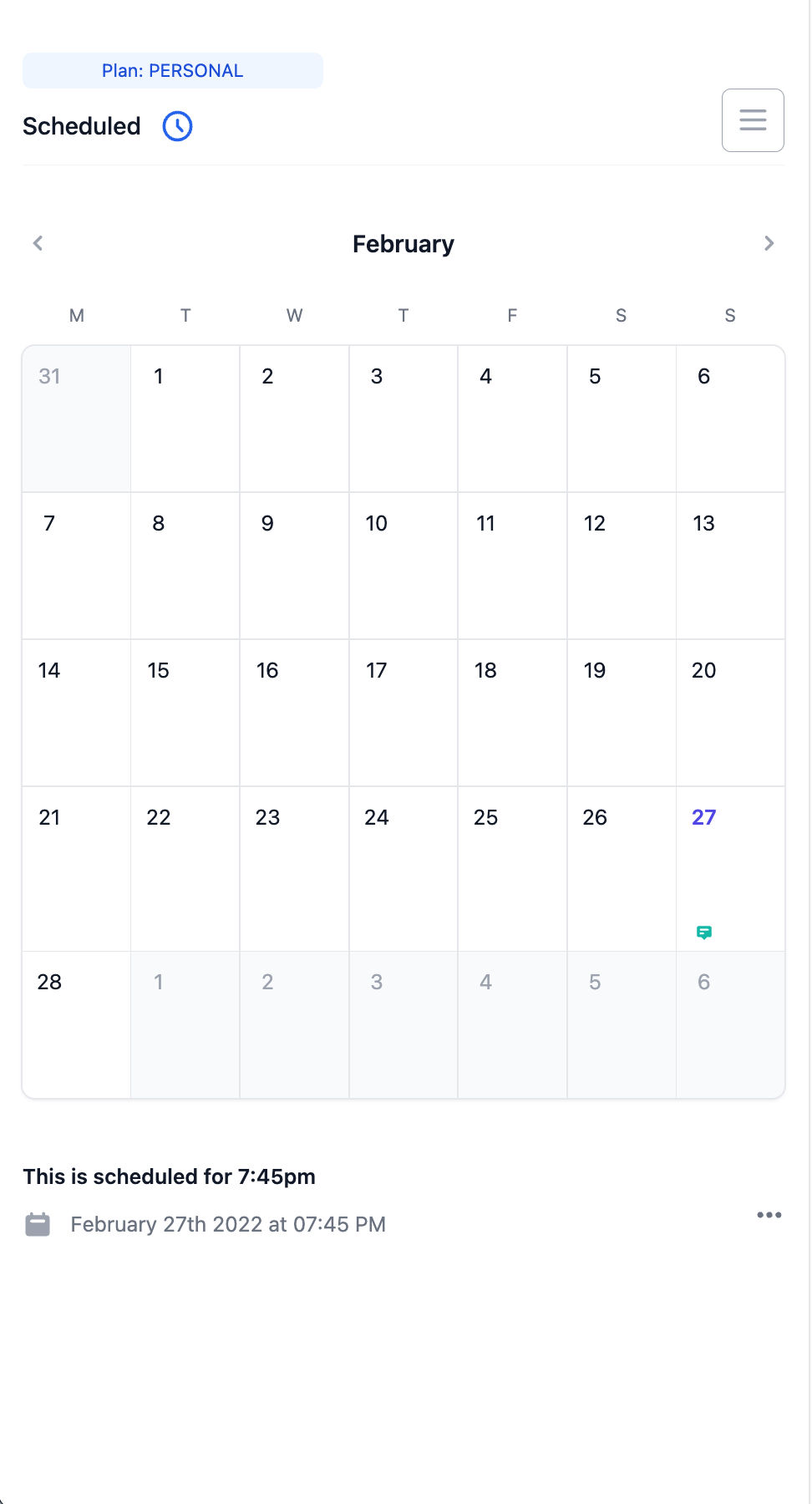 Run Tweet Challenges
Create challenges to do daily for you and your followers
Create Challenges with hashtags and draft, schedule and Tweet them
Keep track of each challenge all in one place
Create public or private challenges
Remove the hassle of going into Twitter everyday to keep up with challenges
Manage Drafted Tweets
Use the dashboard to scheduled or reschedule depending on your needs.
Keep on top of your tweets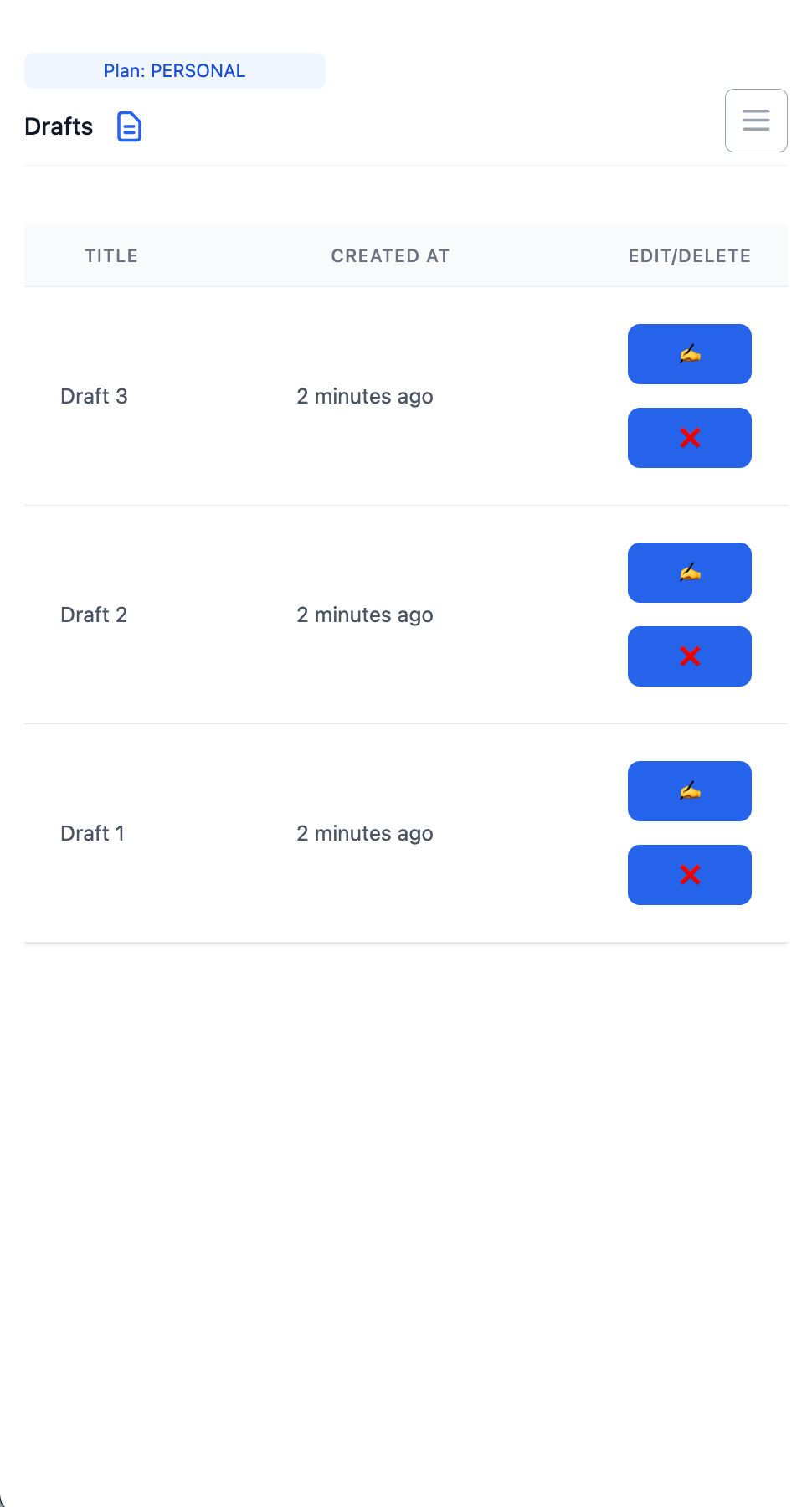 Search Twitter Spaces
Explore Twitter Spaces, live and upcoming. Never miss a space again and find something you'll love.
View live spaces and hosts/attendees
View upcoming spaces in your calendar 📅